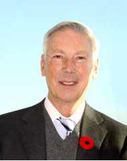 Edward J. (Ted) Kernaghan
Senior Investment Advisor
Mr Kernaghan has over 45 years of business experience in the financial services sector. He, along with his son Edward Kernaghan, opened Kernaghan Securities in 2001. Kernaghan Securities was later sold in 2012. Ted currently works at and is an advisor to Kernaghan & Partners. Ted has an Honors B.A. from the University of Western Ontario and he was past Chairman and Chief Executive Officer at Thomson Kernaghan & Co. Ltd. He has been a past Governor at York University, The Toronto Stock Exchange and the IDA (now IIROC). He is also involved with Joseph L. Rotman School of Business Management as a value Investor in Residence.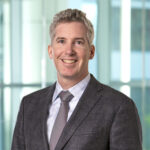 Executive Vice President, CCO
Edward Kernaghan has over 15 years of experience in the financial services business. He held the position of Executive Vice-President at Kernaghan Securities, a firm he started along with his father, Ted Kernaghan, in 2001. He is currently a partner at Kernaghan & Partners and also serves on the board of several TSX Listed Companies. Edward is a graduate of the University of Toronto with a Master of Science in Theoretical Physics, and he has a Bachelor of Science, Honors degree from Queens University.

CEO, UDP, Head of Equity Capital Markets
Mark became vice president of his families international business after working on a Bachelor of Administrative Studies degree at York University in Toronto. After selling his interest in the family business in 2000, Mark contributed to the successful expansion of the institutional equity trading desk at MGI Securities as an institutional trader. Then in 2008 he was hired on as Head of Institutional Equity Trading at Union Securities to create an institutional trading desk in Toronto. Currently Mark is the CEO of Kernaghan & Partners Ltd. and Head of the Institutional Department.

EVP, Head of Fixed Income and Futures Trading
Aaron has 13 years of experience in the Canadian fixed income market in various trading capacities.  He has led the creation and development of a successful institutional fixed income trading desk at a boutique investment dealer.  Aaron holds a B.A. Honours in Economics from Carleton University.

Gord has over 25 years of trading and investment experience within the financial services industry.  He worked at Octagon Capital Corporation for 10 years and was most recently Head of Trading at Pope & Company.  Gord joined Kernaghan & Partners in late 2015 and has Institutional and other high net worth clients in Canada and Europe. Gord Baker holds a Bachelor of Arts degree with a major in Economics from York University.